$258,000 Cash-out in Cupertino, CA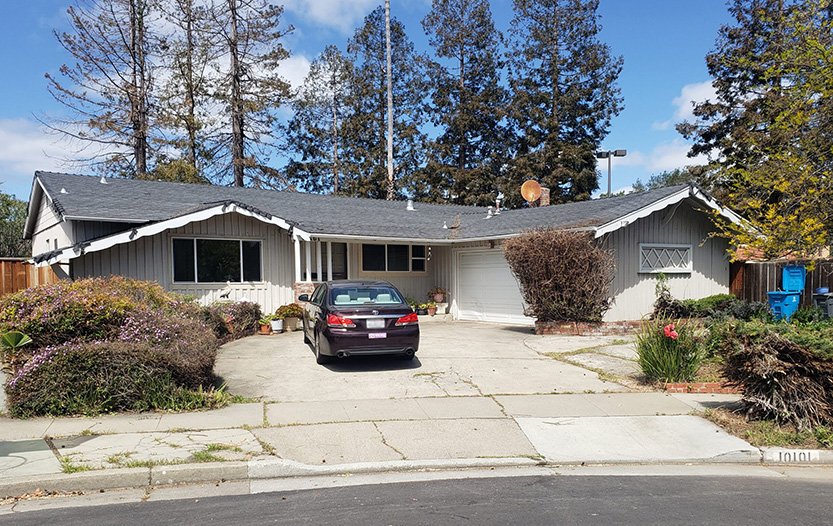 Recently, Rubicon funded a cash-out in Cupertino secured by a non-owner-occupied single-family residential property located in Cupertino, CA. This borrower is a repeat borrower and needed a short-term loan providing capital for property improvements. Borrower intends to keep property as a rental once the renovations are completed. 
Rubicon is actively funding throughout California. For more information on our lending guidelines and our process, please visit our Borrowers Lending Criteria page or call our office directly at 925-283-8919.  
Loan Amount: $258,000
Loan Term: 2 Years
Loan Position: First Deed of Trust
LTV: 15%
As an asset-based commercial real estate lender in California, Rubicon Fund lends money for 1031 Exchange, Construction Financing, Restructuring Debt, Investment Acquisition, Loans to Trusts & Vacant Properties often funding in as little as two weeks.
WHAT TO EXPECT FROM RUBICON
• Accelerated turnaround time on quotes and terms
• Reliability to complete your transaction fast and efficiently
• Extensive knowledge of creative and secured loan transactions
• All property types funded except owner-occupied residential
• We do Note Hypothecations or loans for Note Purchases | We buy Notes
WHAT IS REQUIRED FROM YOU
• Desire to borrow $250k – $15M for your project
• Desire to borrow Loan-to-Value (LTV): Up to 65%
• Property is located in California, you do not have to be
• Provide docs to close your loan, often in as little as two weeks
• Any property type funding other than owner-occupied residential
Property Location: California lending only
Loan Amounts:  $250,000 – $15,000,000
Loan-to-Value (LTV):  Up to 65% LTV
Rates: starting at 8.00% interest only
Fees:  Starting at 1.5% (points)
Loan Position:  1st Position Only
Loan Term:  Up to five years
Prepayment Penalty: Negotiable
Use of Proceeds: Business and Commercial purposes (exceptions may apply)